Here is a guest post from Pamela Hudson in Runcon.  Next time you're in England, check out her school if you have kids!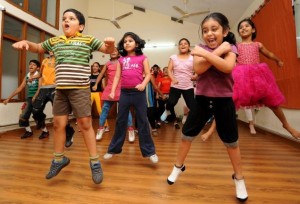 Are you desirous of reaching out to after school activities for your kid? Consider their enrollment for dance classes. Along with making new friends, increasing co-ordination levels and socializing, your child will also become more energetic and active.
Check out these effective guidelines to nut out the perfect dance style for your kid's "happy feet" and find ways of zeroing in on their ideal dance class.
When do you start?
While some feel that children should start visiting their dance classes from as early as their second birthday, others believe that "creative movement" classes for preschoolers and toddlers are more effective than structured dancing classes. Take your pick.
If your child falls in the 3-5 years age bracket and is mature enough and ready to jive with others in her/his age group, then you need not wait. Timely admission to dance school gives their growth, confidence and personality a massive boost.
Choosing the best Style
Are you mothering a bouncing B-boy, singing/dancing dynamo or a budding ballerina? With plenty of dance styles and lessons on their cards, reputed dancing classes for children help you select the most appropriate style of movement for your little one.
Most kids dance lessons and classes offer professional training for Ballet, Jazz, Funk, tap dancing, Hip Hop, Break dancing, Calisthenics and folk dancing. Your child may be attracted towards modern, contemporary, lyrical, world dance, musical theater, ball room dancing or the refreshing swing dancing—remember to look through all options before zeroing in on one.
Gather Information
Ask around. This proves to be the best tool for gaining further information and insights about the right children's dance school. If possible, get in touch with the kids learning in these classes and their moms. They provide honest feedback about the various dancing styles, the skills of trainers and the dance studio which would work wonders for your kid.
Finding the best Dance Class for your Kid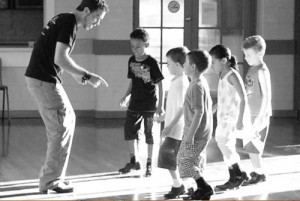 Once you have shortlisted the dance styles, look around and check out the best dance studios in your town/city. You can indulge in a few snoops. Is the environment safe? Are the instructors qualified? Are the kids happily following their cue? The studio which notches high on your ranked list has to be checked out for credibility, distance from your home/office and cost structures.
Time Scheduling
You should work out time schedules and the duration of dance sessions. Your kid should get ample time to study, play and dance—and not quite in the same order.
Dance training requires a lot of dedication and commitment. Repetitive practice is a must. A careful understanding of the dance style requires high levels of performance, perfect attendance and most importantly—rehearsed moves.
Benefits Galore
Tapping in tune in a dance school is an exciting opportunity for kids and their parents alike. Fostering a positive and more confidence self image; dance lessons teach self discipline, self confidence, grace and poise. They introduce children to the passion for rhythm and inspire love for dance movements and art forms—all at an early age.
"And of course, dancing is and will always be a lot of fun!"
Cost Additions
Well, like it or not; after school activities add up to your costs. Along with training fees and the overall cost of classes you need to dish out funds for commuting to and fro, paying for costumes/stage fees and arranging equipment to act as props for your kids dancing steps. However, when your kid dances with elegance of the instructor then there is nothing more awarding than the sight of the kid.
Well I think that all the children's must have the opportunity to explore their potential and few dancing schools like children's dance school in Runcorn are trying you give your child the opportunity for it.
Pamela Hudson
http://www.stepsontoes.com/wp-content/uploads/2017/11/logo.gif
Pamela Hudson
2013-09-27 05:18:50
2013-09-27 05:18:50
Perfect Dancing Classes for your Kid's Happy Feet